All throughout the month of February 2012 the Net artist collective RYBN is in residence at the Gaîté Lyrique, one of the hotbeds of the emerging art & technology scene in Paris. If you are in the French capital, I highly recommend paying them a visit.
I became acquainted with RYBN last year, when I met some of its members at a conference at the French National Library where I was delivering the closing speech, while they had presented their most recent project, Antidatamining VIII. ADMVIII (for short) is a trading bot, i.e. an artificial intelligence making real investments on real stock exchanges, collecting data and impacting financial markets worldwide. The bot monitors and maps data flows to create real-time digital visualizations such as charts, soundscapes, and timelines. It has an online page (where you can see how well it is doing, its net liquidity, the value of its shares, etc.) and a Twitter account providing details about ongoing orders.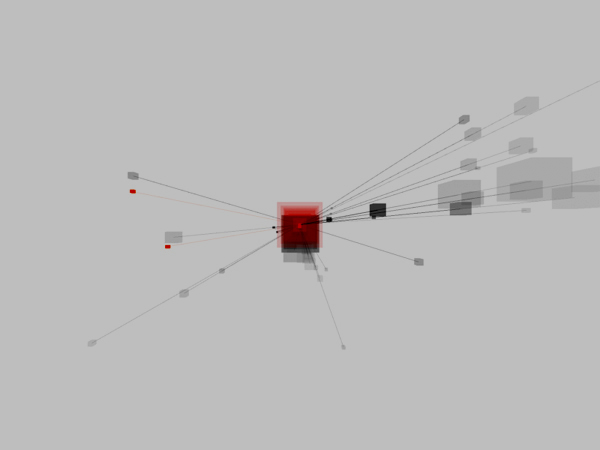 Source: Antidataminig – Offshoring map visualization
ADMVIII is not your run-of-the-mill social commentary about market greed and pervasive financial panic in modern life. The goal of the project is to detect economic imbalances and discrepancies introduced by robot trading. As the bot actually executes buy and sell orders online, it represents a détournement of automatic trading technologies. As such it is intended to highlight their social consequences – and their potential disasters.